Watch Mary Voytek's entire talk. Image credit: Gensei Ishimura
Watch our own not-so-new-anymore comer Taka Sasabe (among others) give his flash talk. Image credit: Gensei Ishimura
My recent experiences in Scicom
Immediately after the SciCom Forum, I had to practice my new skills first at the RIKEN Open Campus and then at the international school UST (United School of Tokyo).
At the RIKEN Open Campus in Wako, I volunteered for individual counseling organized by the Office of Diversity Promotion, which targeted female students in middle/high school and university. The mission is aimed at encouraging women's participation in STEM fields.
I found it particularly challenging to connect with middle school students. So, I tried to apply the HEART approach. I asked them many questions about their interests in science. They were interested in biology, but my field was physics. Then, I asked about the tools they used. One of the things they were fascinated with was the microscope. I found my hook! To connect what they were interested in to my field, I told them that I need a microscope to look inside the atom. But because atoms are much smaller than cells, I need a much bigger microscope. Then I told them that my microscope is called the Rare-RI Ring and is a 60 meter circle that you can visit at the RIBF building! Suddenly, the girls got more interested in the accelerator complex we have at RIKEN, even though they weren't interested in physics at first.
---
My second experience was at the United School of Tokyo (UST). I was invited to speak about nuclear-astrophysics and accelerators. It was much harder to speak to 8-12 years old kids. Luckily, I had more time to prepare and apply the skills that I learned at the SciCom Forum. The challenge was how to connect with such a young audience. So, my first presentation's slide was this: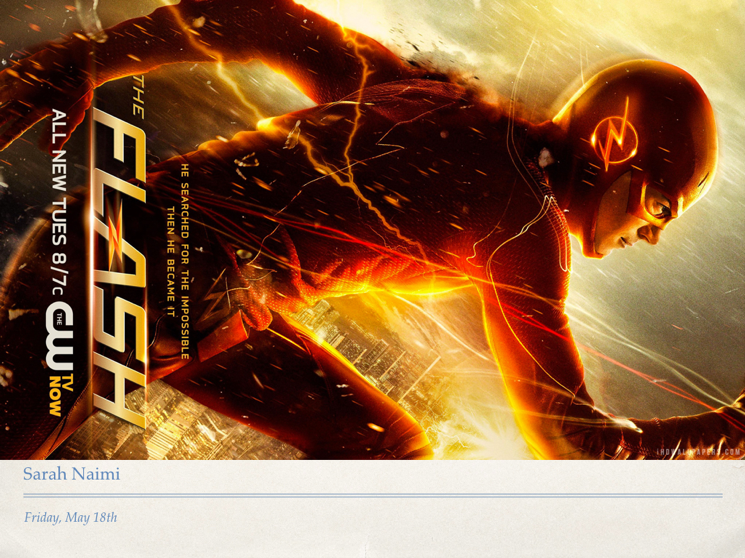 Most of the kids knew the Flash. I told them that I have something in common with the Flash and asked them to guess what it was. The right answer was "Particle Accelerator" but the funniest answer I got was "You got struck by lightning!" I told them that I work at a particle accelerator complex where we have many types of particle accelerators, which impressed them a lot! I was able to catch their attention and they were interested in what I would be talking about. I also tried to find a good balance between giving them facts and making them wonder and guess to keep them as engaged as possible. At the end of my presentation, we made the Cloud Chamber experiment together, which was directly linked to the particle that they had just learned about.
So many Women!!
An interesting fact I noticed at the SciCom Forum event was that there were a lot of women. I realized that I am so used to Physics conferences where women participation rarely hits 20%. I was so pleased to see so many active women participants, especially those leading discussions and workshops. I wish we had more leading women in Science, especially in Physics and in Japan.
The Malala Fund mission is so dear to me because it is focused on girls' education. I was so pleased to see the effort our institute made at RIKEN open day in encouraging girls to explore more challenging areas such as STEM. I was also proud to participate in fostering this change in the next generation. Attending this SciCom Forum was hopefully a very good investment in myself but also for future generations.
Last word
As a scientist, we tend to put our heads down and hustle through our research. We forget that it's our duty to communicate beyond our scientific community. The SciCom Forum was a good reminder for me to spend more time trying to communicate my research and also provided me with useful tools to do so.
Engaging and interacting with young people was one of the most wonderful experiences I have had as a scientist. It was fun, gave me a broader perspective, and connected me again with the Whys and purpose of scientific research. ✅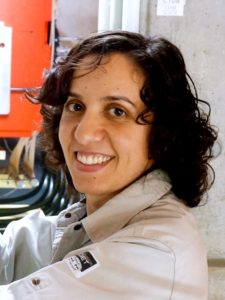 Sarah Naimi
Sarah is an experimental nuclear physicist working at the RI Beam Factory at RIKEN
In my lab, I try to understand how chemical elements are produced in the stars via nuclear reactions. In my spare time, I like to
write in my Blog
about work life in Japan and women in science. I also love traveling around Japan to discover cool rural areas.